Do you want to see more sales on TpT? Are you ready to drive your own traffic and not rely on TpT search?
This course is more than just blogging! Need help with branding? Accountability? Social media? Email lists?! Want guidance to work smarter and not harder?!
4 live one hour office hour sessions throughout quarter! Ask burning questions, get feedback on progress, and get exclusive, time-sensitive tips!
Weekly challenges for all course students for chances to win prizes and will keep you accountable!

Are you struggling to come up with unique and consistent blog content? Are you struggling to gain more traffic and generate sales from blogging? Are you struggling to find time for it all? This blogging course is for YOU!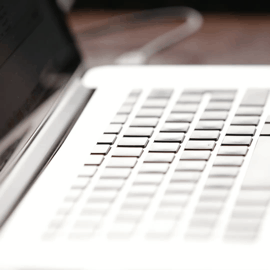 Who is this course for?

If you have a blog set up, you are ready for this course! Are ready to take your blogging to the next level!?
This course is designed for beginner bloggers or bloggers looking to boost up their blogging business. Information discussed in this course can be applicable for those on Blogger or Wordpress.
Do you need a blog for this course NO! You can still learn tips and strategies to grow your business without a blog, but you may be convinced to have a website after taking this course!
What can you expect by taking this course?

Stop wasting time and not seeing results. You have made the right decision to look into this course to help boost your teacher selling business. You will help make a difference in classrooms around the world by getting your great teaching ideas out there!
What is included in this course?

By taking this course you will have all the tools and tricks necessary to write better content, stand out from the crowd, gain more traffic and generate more sales on Teachers Pay Teachers! You will enjoy learning though webinar styles, audio anecdotes about my mistakes and what I have learned from my journey, and some text base learning as well.
How much time do you have to devote to this course?

You have lifetime access to this course! Go at your own pace! There is no calendar on when you should be completing each section. Take each section when you can and you can always go back and revisit sections. After each section, you will be prepared to improve your blog and you will see results! Weekly challenges in an exclusive FB group will help you realize which areas you need assistance in and you can jump to those sections of the course! You will also be able to get feedback and critique on blog posts and other marketing strategy aspects! The video tutorials are in 2-10 minute increments so you can easily digest and it doesn't take much time to watch. Total time to watch all content provided = about 14 hours.
What should you expect after taking this course?

You should be able to write complete blog posts, with increased SEO power, and have a plan to generate more traffic! You will be able to monitor your progress after discussing analytics tools and you will have a community to bounce ideas off of from our EXCLUSIVE Facebook group for students of this course! You will understand you brand, business core values, and what to share on social media to grow your ideal audience! You will have ideas on blog posts that will attract the audience you want to purchase your products! You will blog and market with a purpose! You will also have to tools to start or grow your email list!
My Terms of Use:
By purchasing this course, you are getting access to copyrighted materials. Purchasing course is single-use only. Please do not share, copy, or claim as your own. By purchasing this course you are agreeing to these terms. Copyrighted June 2016 by Hallie Sherman, Teacher Seller School.